General (Rtd) Samson Mwathethe EGH, MBS, DCO - Chairman of the Board (Independent and Non-Executive Director)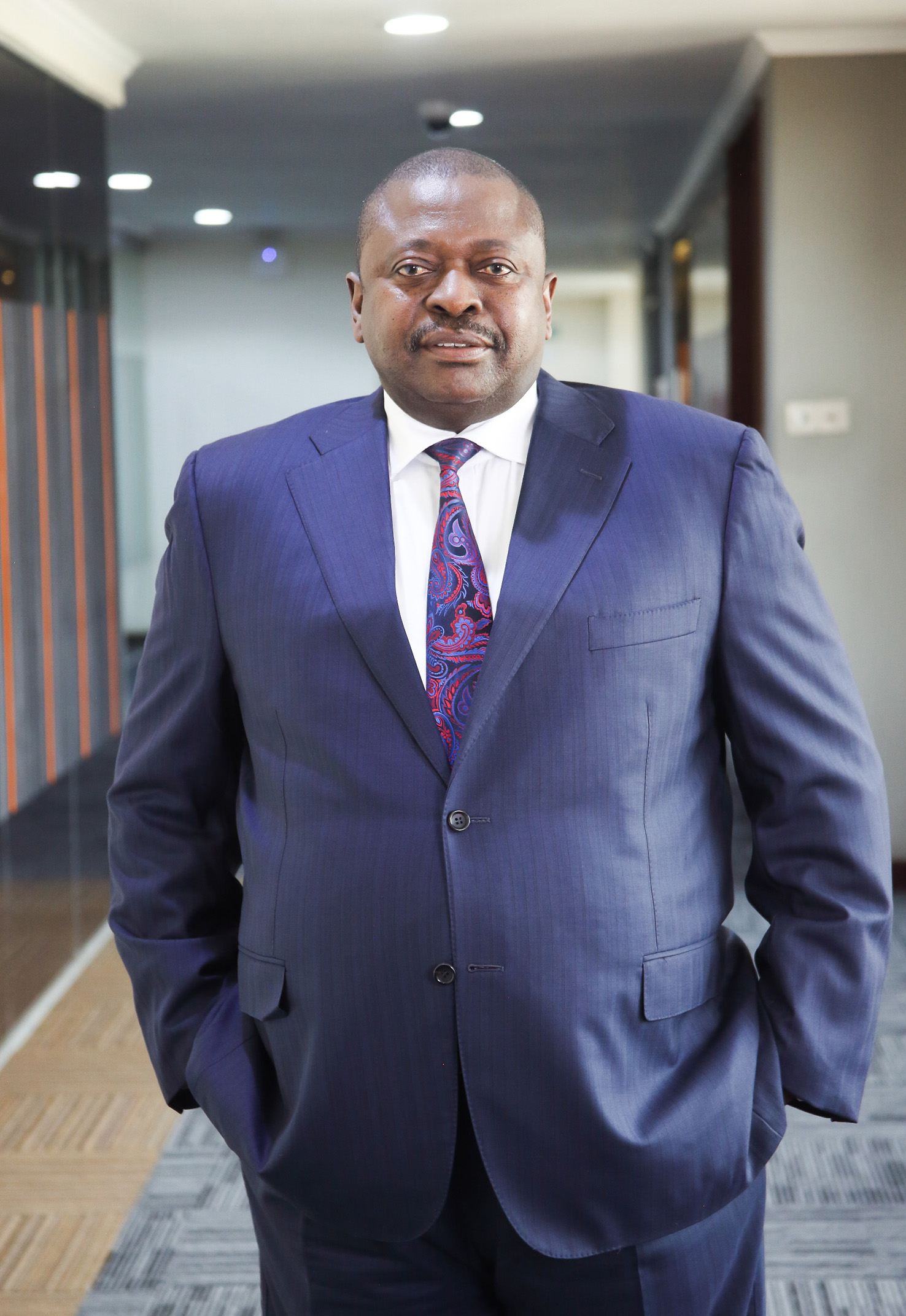 General (Rtd) Samson Mwathethe, the Chairman of the Board of Directors, is the immediate former Chief of Defence Forces of the Republic of Kenya. He retired from the Kenya Defence Forces in May 2020 after serving as the Chief of the Kenya Defence Forces for years. He currently heads the Oceans and Blue Economy Office. He has held various command appointments, including Vice Chief of the Defence Forces, Commander, Kenya Navy, Deputy Commander Kenya Navy, Kenya Navy Logistics Commander, Base Commander Mtongwe and Fleet Commander. His other appointments included Chief of Systems & Procurement, Department of Defence, Command of individual Kenya Navy Ships, Staff Officer Operations at Navy Headquarters, 86 Squadron Commander and Staff Officer I Coordination at the Department of Defence. His other professional and military training includes International Sub-Lieutenants Course (UK), International Principal Warfare (IPWO) Course (UK), Missiles Course (Italy) and the Royal Naval Staff College, Greenwich, (UK) in 1989. He also attended the Defence Resource Management Course in Monterey, USA in 1998, and the National Defence College in Nairobi, Kenya in 2000.
He also served with the United Nations as a Military Observer in Kuwait/Iraq and Yugoslavia in 1991/92. His decorations include Elder of the Golden Heart of Kenya (EGH), Distinguished Conduct Order (DCO), Moran of the Burning Spear (MBS), among others.
General (Rtd) Samson Mwathethe born in 1958 and went to Sacred Heart High School in Mombasa, before joining the Kenya Navy in April 1978. He was commissioned in 1980 as a Seaman Officer after attending Britannia Royal Naval College, Dartmouth.
General (Rtd) Mwathethe brings to the KenGen Board immense wealth of experience in strategy and leadership which will steer KenGen on our noble mandate to generate reliable, safe and competitively priced electric energy for the nation and diversify the business to expand the revenue streams. Under General Mwathethe's leadership, KenGen is committed to strengthening its stakeholder relations as we continue to build a responsive and dynamic business that takes into account the emerging technological advancements and social trends.
Mrs. Rebecca Miano, MBS - Managing Director & CEO - (Executive Director)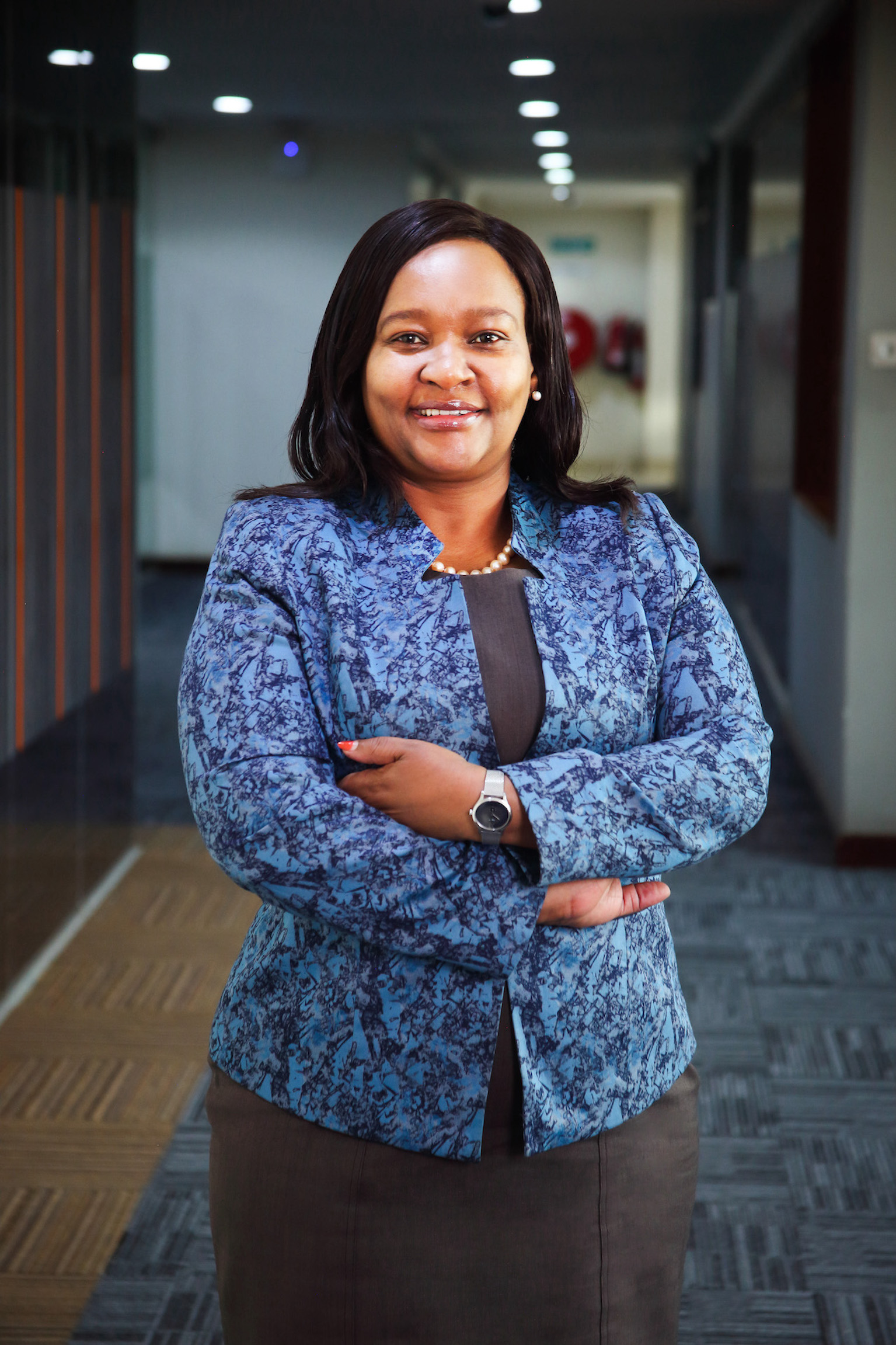 Mrs. Rebecca Miano is the Managing Director & CEO of Kenya Electricity Generating Company PLC, a position she has held since October 2017.
Mrs. Miano has had a 30 year multi-faceted career in the energy sector and is a recognised continental business leader focused on running KenGen as a sustainable entity. She is an energy expert specialising in renewal energy, structuring international and regional multi-million business deals, international regulatory framework in sustainability development and climate change, policy development, corporate governance and business law. She founded the noble Pink Energy forum to address female and gender parity issues within KenGen. She has since advanced the Pink Energy agenda to a sectoral platform to enjoin the other state agencies within the Ministry of Energy. Mrs. Miano is focused on growing KenGen's footprint in geothermal development across the African continent and she has successfully implemented several large geothermal projects in the continent.
In November 2019, she was appointed to the Board of Global Compact Network, Kenya and she was named among the Top 100 Women CEOs in Africa by Reset Global People in partnership with Pulse and Avance Media. Mrs. Miano joined the World Bank Group's Advisory Council on Gender and Development in July 2020. Mrs. Miano was named as one of the top 25 movers and shakers in Africa in 2021 by the African Energy Chamber. In 2010, she won the Company Secretary of the Year award in the Champions of Governance Awards series. The same year, she was awarded the Order of the Grand Warrior of Kenya (OGW) and in 2019, the Moran of the Order of the Burning Spear (MBS) in recognition of her outstanding service to the nation. Mrs. Miano has been a member of St. Paul's University Council since 2010 where she chaired the Finance and General Purposes Committee from 2013 to 2016. She has also served in the Finance Committee of the National Council of Churches of Kenya (NCCK).
Mrs. Miano holds a Bachelor of Laws (LLB) Degree, a Diploma in Law and Post-graduate studies in Comparative Law. In 2010, she completed the Advanced Management Program from Strathmore University. She is a registered Certified Public Secretary of Kenya and is a Member of the Institute of Certified Public Secretaries of Kenya (ICPSK) and the Law Society of Kenya (LSK). She attended various leadership and business programs over her career. She was born in 1966.
Hon. Amb. Ukur Yatani, EGH - Cabinet Secretary The National Treasury - (Non-Executive Director)
Hon. Amb. Ukur Yatani Kanacho born in 1967, has over 27-year experience in public administration, politics, diplomacy and governance in public sector. Before his appointment as Cabinet Secretary for the National Treasury he served as the Cabinet Secretary for Labour and Social Protection since January 2018.
Between the years 2006 - 2007 while Member of Parliament for North Horr constituency, he also served as an Assistant minister for science and technology. At the height of his career (March 2013-August 2017), he served as a pioneer Governor of Marsabit County, the largest County in the Republic of Kenya.
Between June 2009 and October 2012, he served as Kenya's Ambassador to Austria with Accreditation to Hungary and Slovakia and Permanent Representative to the United Nations in Vienna. In this position, he aggressively pursued and advanced Kenya's foreign interests. He held senior leadership positions at various diplomatic and international agencies such as International Atomic Energy Agency (IAEA), United Nations Organization on Drugs and Crimes (UNODC), United Nations Industrial Development Organization (UNIDO), Vice Chairperson of United Nations Convention Against Transnational Organized Crime (UNTOC), Vice President of Convention on Crime Prevention and Criminal Justice (CCPJ), and chair of African Group of Ambassadors among others.
Between 1992 - 2015, he served in different positions in Kenya's Public Administration including a District Commissioner, where sharpened his management and administrative skills. He has Master of Arts in Public Administration and Public Policy, University of York, United Kingdom, 2005; and Bachelor of Arts in Economics, Egerton University, Kenya, 1991.
Dr. Eng. Joseph Njoroge, CBS Principal Secretary, State Department for Energy - (Non-Executive Director)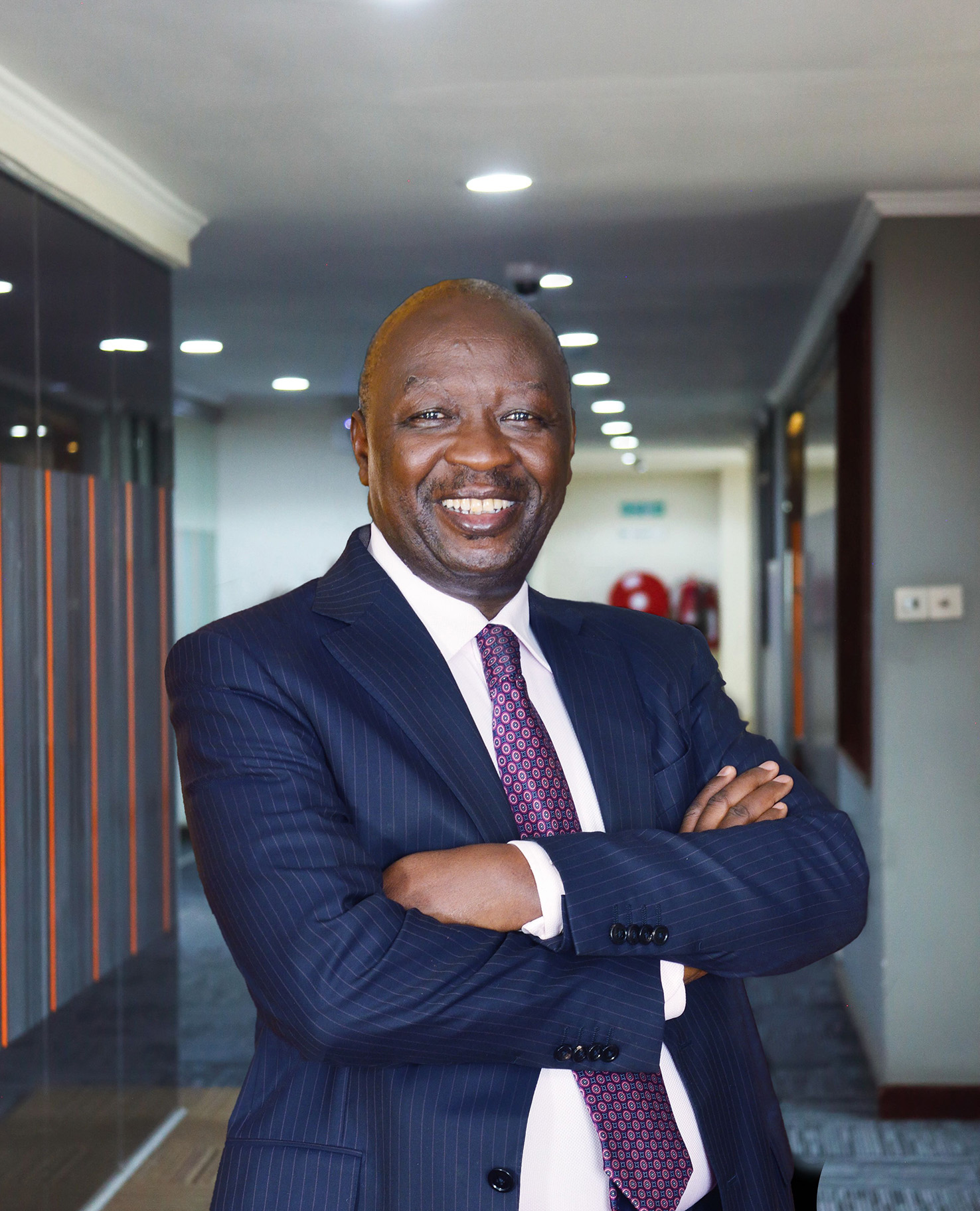 Dr. Eng. Joseph Njoroge, the Principal Secretary, State Department for Energy born in 1958. He holds a First Class Honours degree in Electrical Engineering, Master of Business Administration with a major in strategic management and a Doctor of Philosophy (PhD). He is a Chartered Electrical Engineer, a member of the Institution of Engineering and Technology UK, a registered consulting engineer, and a fellow of the Institution of Engineers of Kenya.
Dr. Eng. Joseph Njoroge joined Kenya Power in 1980 and rose through the ranks to become the Managing Director from June 2007 until his current appointment to the position of Principal Secretary in the Ministry of Energy and Petroleum in May 2013 and Principal Secretary in the State Department for Energy following reorganisation of the government structure. He is a distinguished electrical engineer with a career spanning over three decades in power engineering and management.
Mr. Maurice Nduranu - (Independent & Non-Executive Director)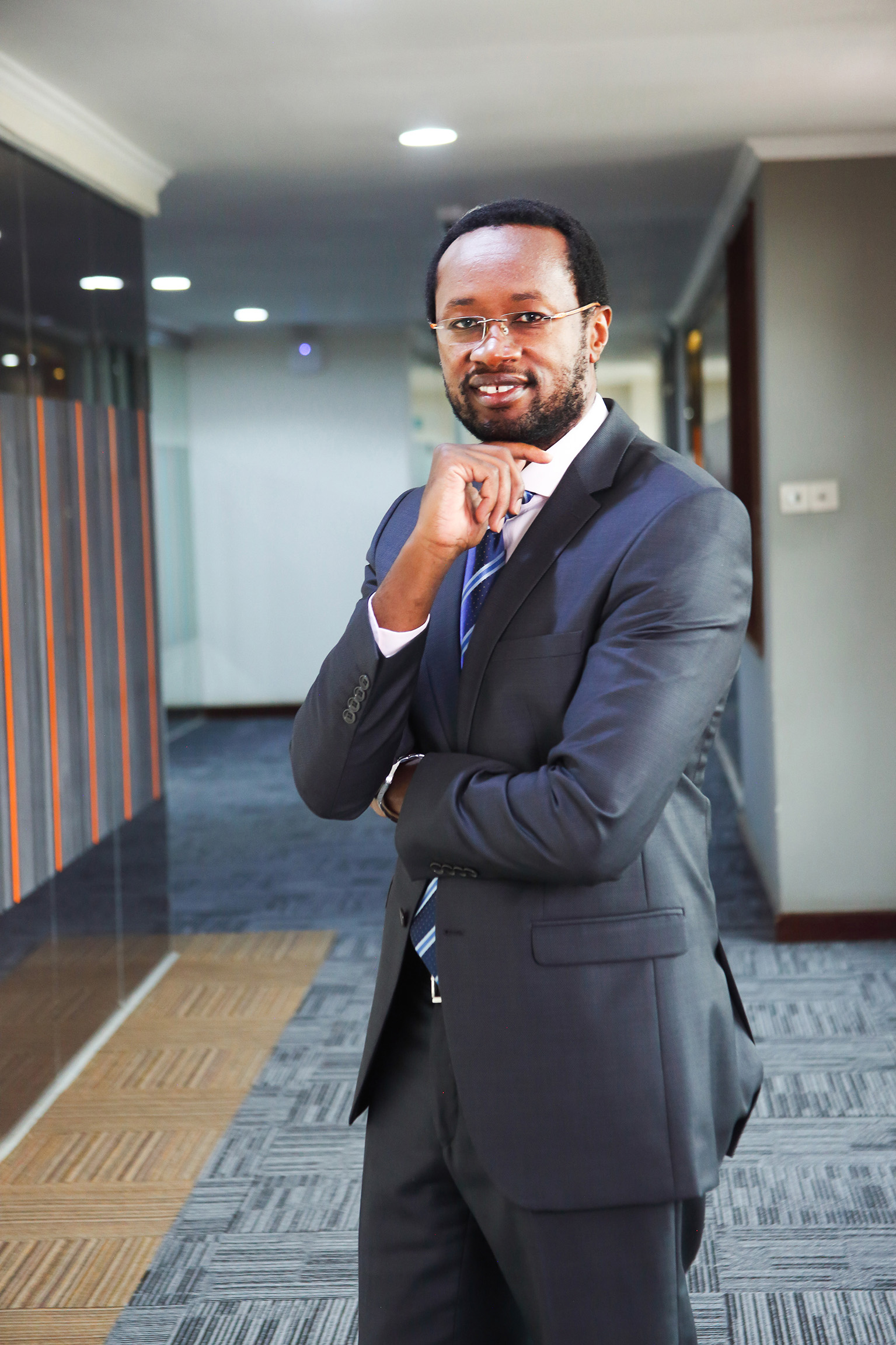 Mr. Maurice Nduranu born in 1974, has twenty plus years of work experience, over ten of which have been at senior management / leadership level in several world class organizations. He has worked for one of the top public infrastructure consulting firms in the U.S. west, DPFG, one of the largest African investment bank / asset management firms, African Alliance, and the pioneer impact investment fund, Acumen. He has led experienced multi-disciplinary, multi-cultural teams in various sectors & geographies from structuring public infrastructure financing to managing public pension & deposit protection assets. He has also overseen and managed investments into businesses in the region ranging from agri-business to financial services and from manufacturing to retail.
He graduated magna cum laude from the California State Polytechnic University at Pomona with a BSc in Business Administration - Finance, Real Estate, & Law. He also holds a Master of Financial Engineering degree from the Haas School of Business at the University of California, Berkeley. He is a member of the Institute of Directors (Kenya),
Chairman of CPF financial Services in addition to serving on several other boards.
Mrs. Phyllis Wakiaga - (Independent & Non-Executive Director)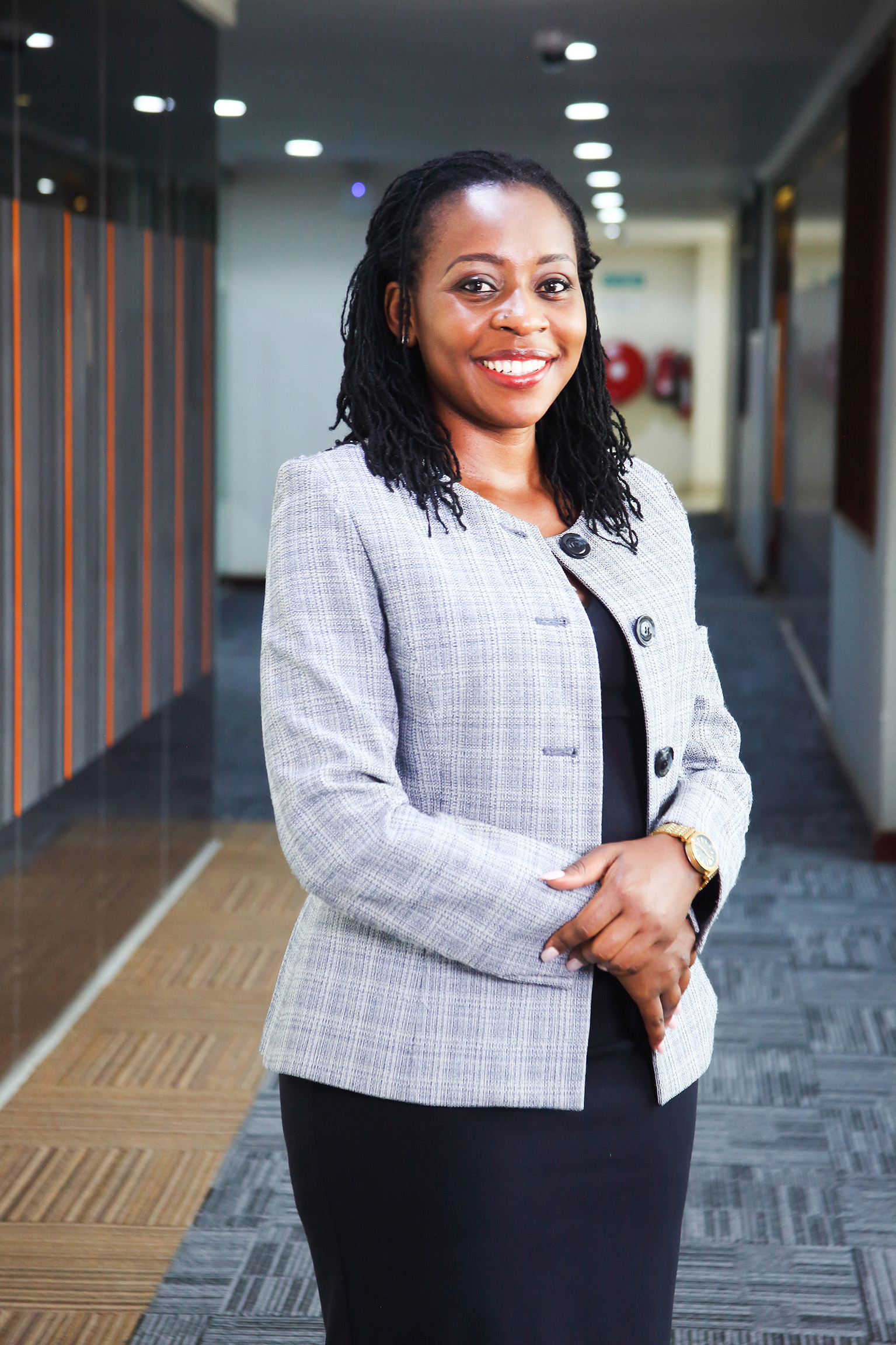 Mrs. Phyllis Wakiaga born in 1981, she is a dynamic, results oriented legal professional with a strong track record of over 15 years in Organizational Strategy Development and Implementation, Corporate Governance, Public Policy Advocacy and Formulation, Legislative Reform, Stakeholder Relations, Human Capital Management, Trade Negotiations and Sustainability. She is a transformational leader who is keen to contribute to the sustainable development and economic growth of society.
Mrs. Wakiaga is the Chief Executive of the Kenya Association of Manufacturers (KAM) and is an Advocate of the High Court of Kenya who holds a masters in international Trade and Investment Law and a Master's in Business Management. She is an alumni of the Swedish Institute Management Program on Sustainable Business Leadership and Corporate Social Responsibility. She is currently pursuing a PHD in Leadership and Governance.
Mrs. Wakiaga is the UN Global Compact Network, Kenya Chapter Board Chair, Kenya Industrial Water Alliance Chair and a member of the Kenya COVID-19 Fund Board. She represents KAM in a number of institutions including COMESA Business Council, EAC Manufacturers Network, Anti-Counterfeit Agency, and Anti-Illicit Trade Multi-Agency Forum amongst others.
She was recognized as a Top Africa Economic Leader for Tomorrow by Choiseul 100 Africa list 2018 and one of the 2019 Most Influential People of African Descent, Global100 under 40. She is a member of the Law Society of Kenya, Institute of Human Resource Management, Institute of Directors and the institute of Economic Affairs.
Mr. Joseph Sitati - (Independent & Non-Executive Director)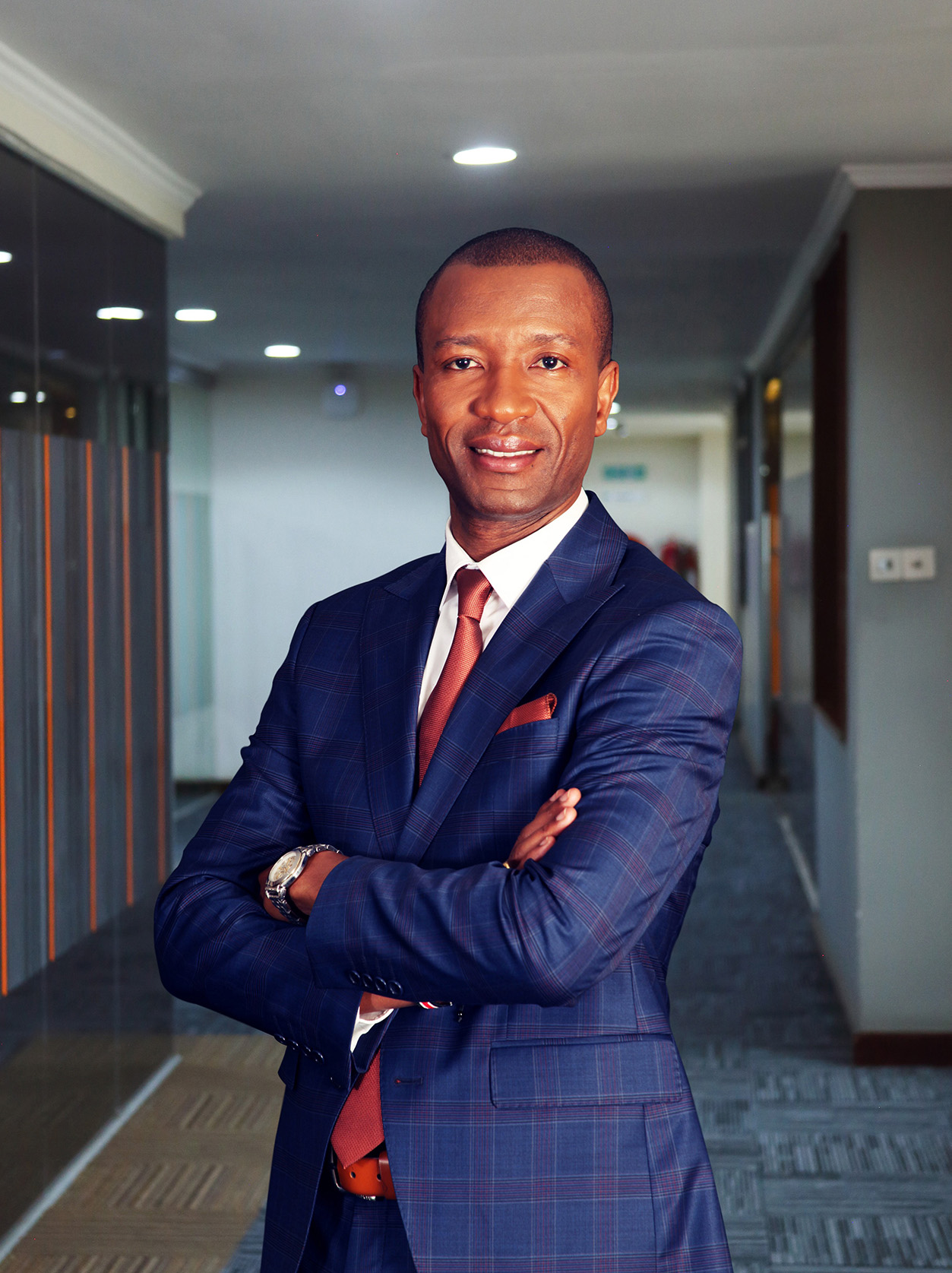 Mr. Joseph Sitati, born in 1973, holds a Bachelor of Science (Mechanical Engineering) from the University of Nairobi. He is a Fellow of the Association of Chartered Certified Accountants and a platinum member of the Information System Audit and Control Association. He has attended various professional development training programs.
He has previously been Chief Finance and Administration Officer at Deacons East Africa PLC, Commercial Finance Manager – Central, East & West Africa Business Unit at the Coca-Cola Company, Nairobi, Group Finance Director at Old Mutual Group, Nairobi, and Finance Manager at Shell BP Kenya Limited amongst other positions. He is a member of the Institute of Directors (Kenya).
Ms. Peris Mwangi - (Independent and Non-Executive Director)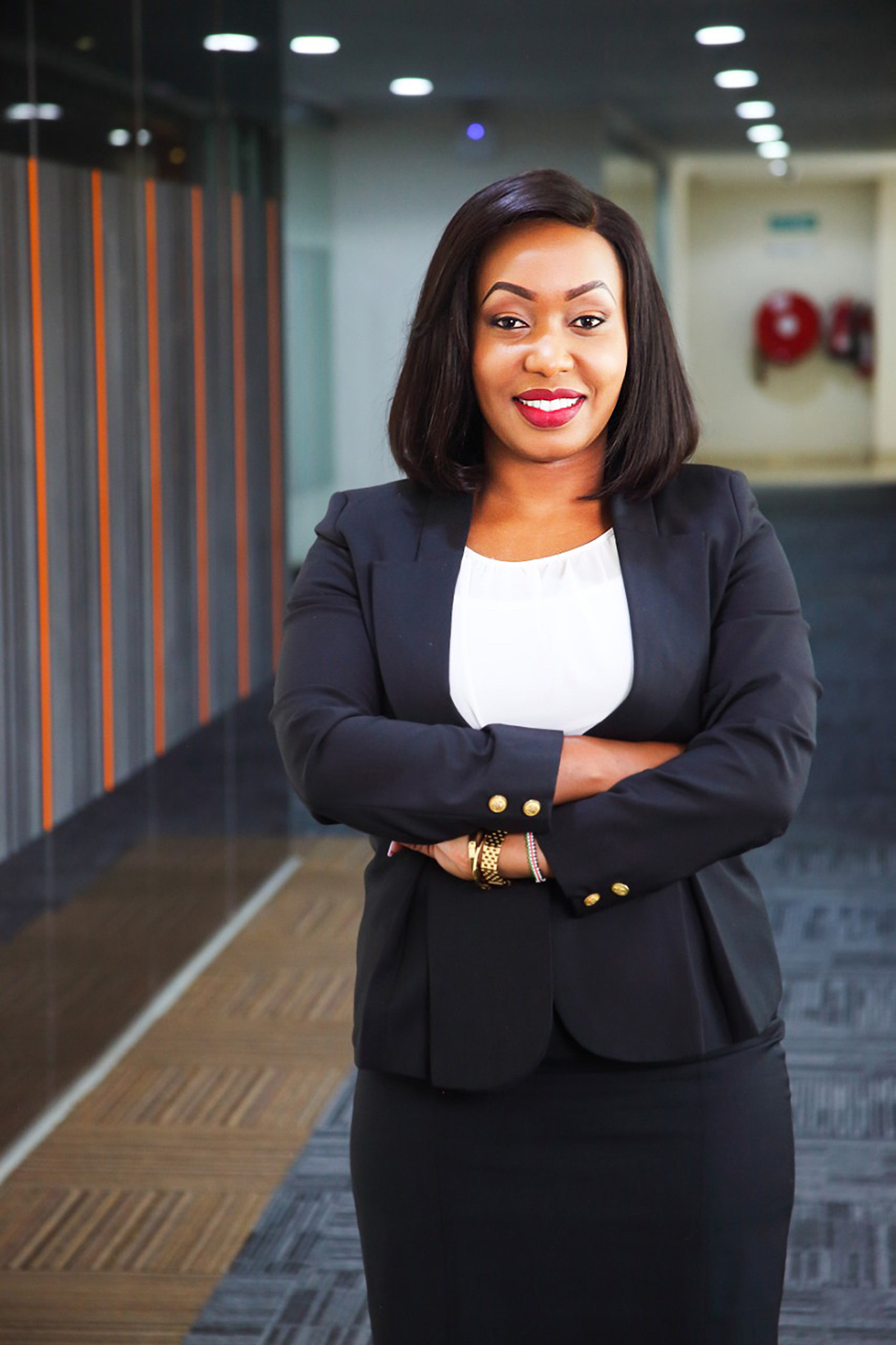 Ms. Peris Mwangi, born in 1990, holds a Bachelor of Laws degree (LLB) from Kabarak University and a Postgraduate Diploma from the Kenya School of Law. She is currently pursuing a post graduate degree (LLM Intellectual Property Law) at the University of Leeds.
Ms. Mwangi has worked in several law firms and institutions.
She is currently a Partner at H. Kago & Co. Advocates.
Ms. Winnie Pertet - (Independent & Non-Executive Director)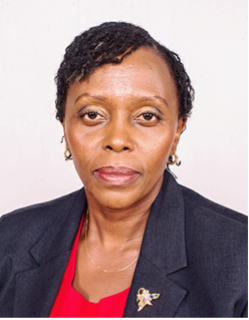 Ms. Winnie Ninga Sentero Pertet born in 1965 holds MBA in Human Resource Management and a Bachelor of Education Degree, both from Kenyatta University, a Higher Diploma in Human Resource Management and a Diploma in Executive Coaching from the Academic of Executive Coaching (AEOC).
Ms. Pertet is a seasoned Human Resource Practitioner with a rich career spanning over 22 years at various management and leadership levels in leading local and global multinational organizations. Her career includes over 10 years in the Banking Industry and a further 7 years in the manufacturing sector, (FMCG) at East African Breweries and Coca-Cola SABCO (now Africa Beverages) as well as 3 years in financial services that includes Insurance, Asset Management, Banking and Property.
Ms. Pertet was the founding Chairperson of the National Employment Authority as well as a past Chairperson of the Association of Retirement Benefits Schemes. She is credited with the successful setup of National Employment Authority, a government corporation, a task which involved lobbying and developing relationships within government and related partners.
During her tenure as Chairperson of Association of Retirement Benefits Schemes( ARBS ) , she facilitated the design and launch of Trustee accreditation training.
She currently serves as the Chief Executive Officer of Serian Consulting Limited, the Chairperson of Ngare Narok Holdings Limited and a Council Member of Kenya Institute of Management.
Ms. Pertet has been instrumental in designing and implementing Culture and People Change strategies and practices in most of the organizations she has worked for. She also has credible experience in restructuring, mergers and acquisition and related people practices.
She brings to the KenGen Board an immense wealth of experience in strategy, leadership and people skills.
Mr.James Opindi Independent & Non-Executive Director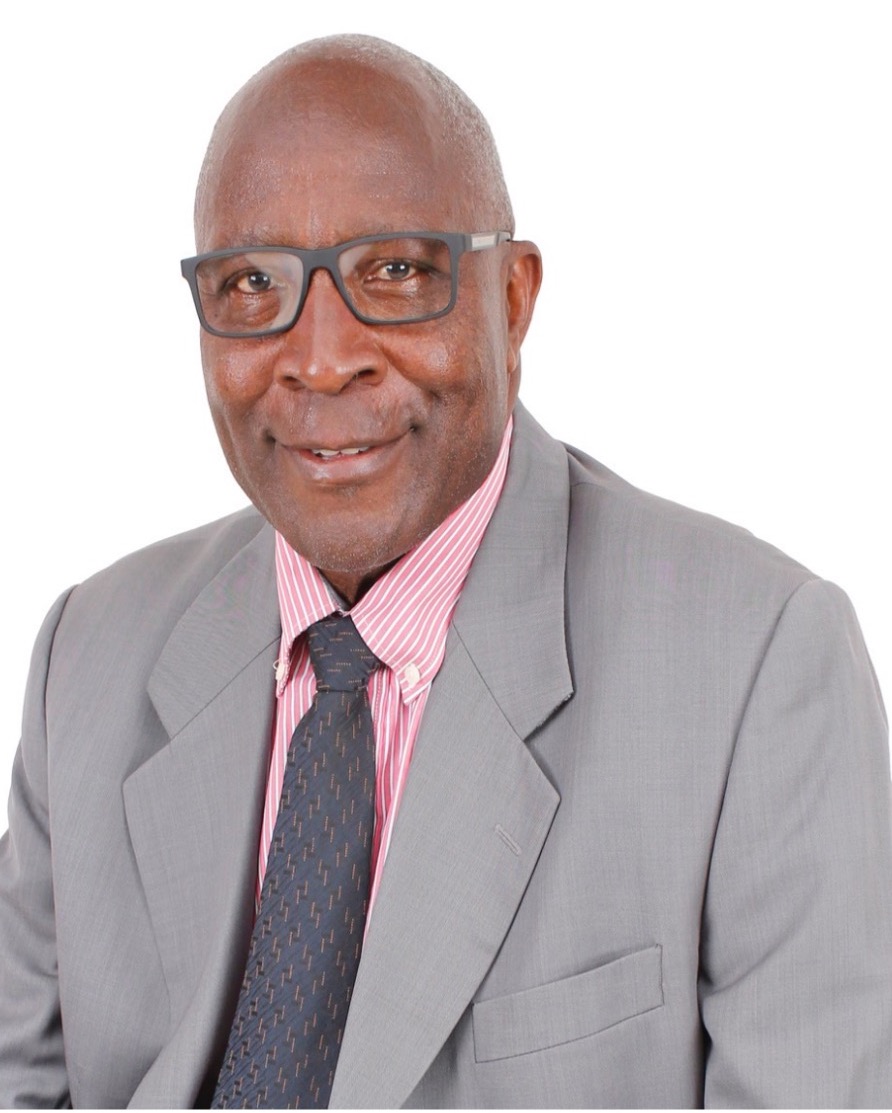 James Khachula Opindi has had an illustrious career in the Energy Sector with specialization in Oil and Gas. He has held positions at Board, Executive, and Senior Management levels at ExxonMobil Affiliate Companies, Navgas Ltd in Nigeria, African Gas and Oil Ltd and Weld-Con Ltd.
During his long experience, James has supervised Energy related projects in several African Countries; and supervised SH&E (Safety, Health and Environmental Protection) operations while in charge of Africa and Middle East for ExxonMobil based in Brussels, Belgium. He has a strong and proven track record in Engineering Project Management, Oil and Gas Operations, and SH&E.
Mr. Opindi has vast knowledge and broad business experience in matrix and multifunctional organizations, and is a widely acknowledged Expert and Consultant.
Born in 1951, he holds a Bachelor of Science Degree in Mechanical Engineering from the University of Nairobi.
Mr. Samuel Kimani Independent & Non-Executive Director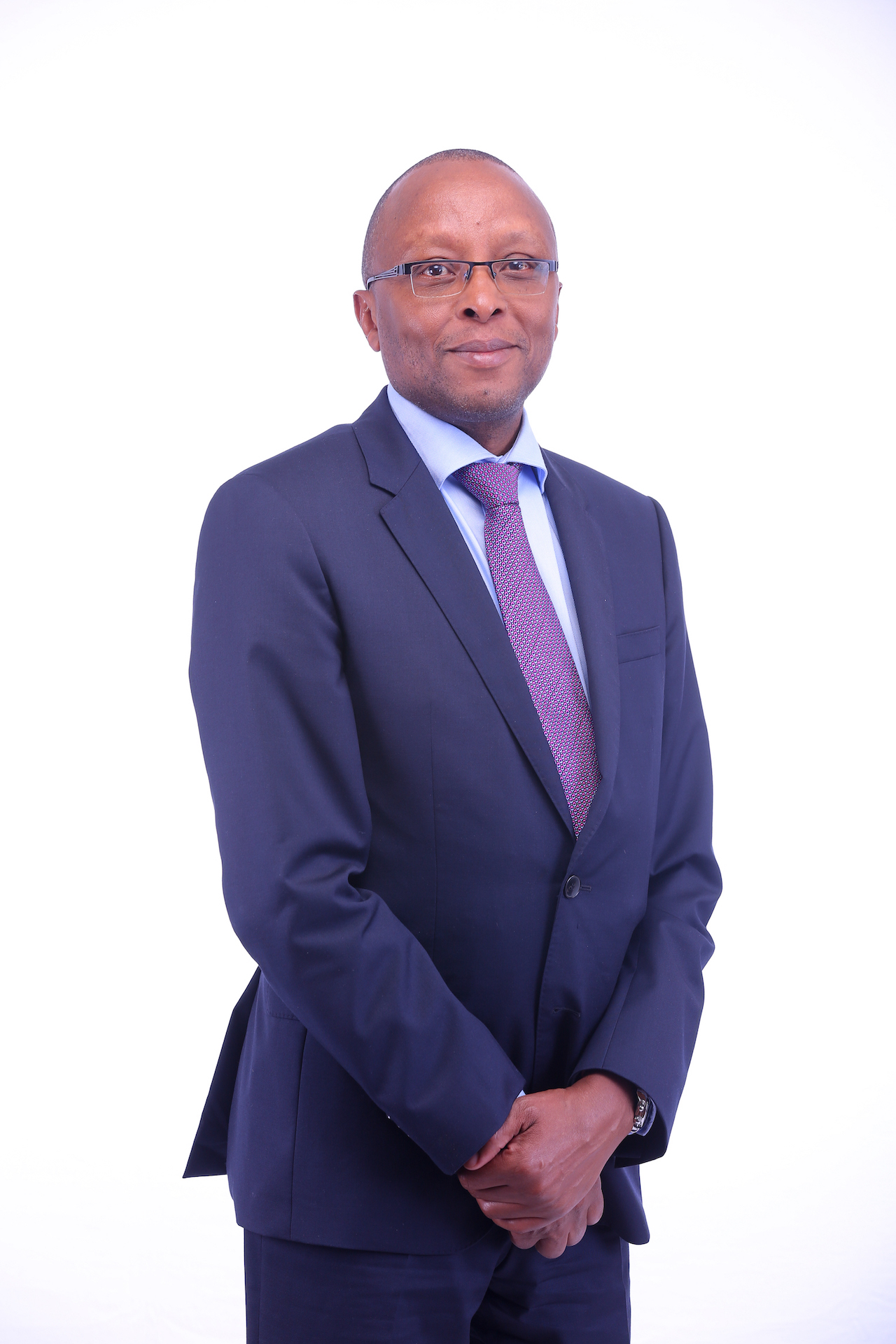 Mr. Samuel Njuguna Kimani born in 1962 holds a Bachelor of Science Degree in Civil Engineering and an MBA in Strategic Management both from the University of Nairobi. He is an alumnus of the Harvard Business School's Advanced Management Program. He is a member of the Institute of Certified Public Accountants of Kenya (ICPAK).
Mr. Kimani is a seasoned financial expert with an illustrious career in banking spanning over 20 years. He is the immediate former Chief Executive Officer of Jamii Bora Bank Limited (now Kingdom Bank Limited). Prior to that, he served in various capacities at the KCB Bank Group Plc including Finance Director, Financial Controller and rose through the ranks to the position of the Deputy Chief Executive Officer of the bank and group.
He has also served at the Central Bank of Kenya in various capacities including Deputy Chief Banking Manager, Deputy Director Financial Markets, Principal Financial Accountant, and the Chief Internal Auditor. He has also headed the Surveillance Division of the Deposit Protection Fund. He has also served as a Senior Auditor at PricewaterhouseCoopers (PwC).
He sits on various boards including the Nairobi Securities Exchange which he chaired for four years.
Mr. William Mbaka Alternate to Principal Secretary, State Department for Energy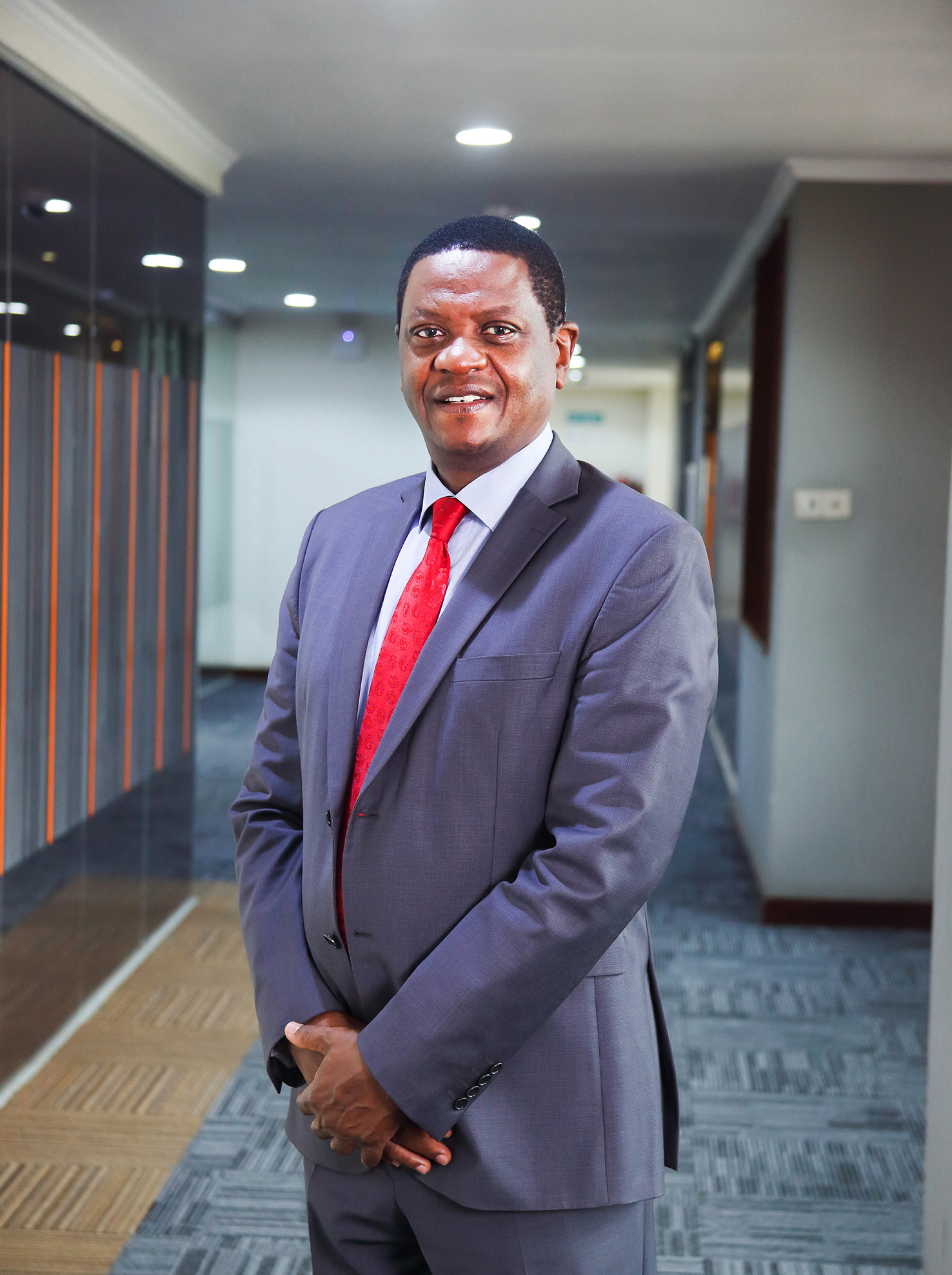 Mr. William Mbaka born in 1962, holds a Bachelor of Education (Business Studies) from Kenyatta University and Master of Business Administration from Birmingham University, UK. He is a member of the Association of Chartered Certified Accountant (ACCA). He has attended several courses on leadership, public policy management, financial management and leadership at various institutions both locally and abroad.
He is the Alternate Director to the Principal Secretary, Ministry of Energy (MoE). Mr. Mbaka is also the Chairman of the Energy Taskforce on the Implementation of the Energy Act 2019 and is currently the Senior Chief Finance Officer at the MoE. Mr. Mbaka has over 30 years' experience in financial management in the Government of Kenya.
FCPA Bernard Ndungu, MBS - Alternate to Cabinet Secretary - National Treasury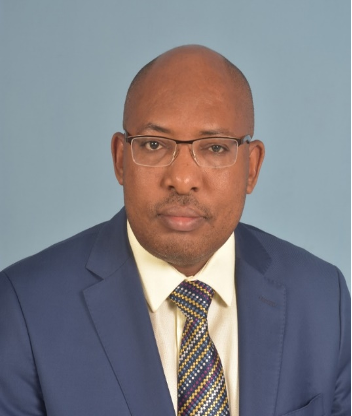 FCPA Bernard Ndungu, MBS holds a masters degree in Public Finance Management from the University of London and a Bachelor of Commerce degree (Finance Option) from the University of Nairobi. He is also a Fellowship member of the Institute of Certified Public Accountants of Kenya (ICPAK). Prior to being appointed as Director General at the National Treasury in December 2014, he worked as a Director in PricewaterhouseCooopers (PwC), and previously worked for Ernst & Young.
FCPA Bernard is a Public Financial Management Specialist with experience in accountancy, audit, value-for-money review, procurement, tax, business risk analysis, systems review and re-engineering, development of process manuals, policies and procedures, training and institutional capacity building covering various sectors.
FCPA Bernard is the Director General Accounting Services and Quality Assurance at the National Treasury, Government of Kenya, a position that puts him in charge of Accounting function of Government, National Sub County Treasuries, the Integrated Financial Management Information System (IFMIS), Government Digital Payments Unit and the Internal Audit Function of the National Government. He represents the Cabinet Secretary/National Treasury in various boards.
News Highlights