KenGen reservoir and steamfield is responsible for carrying out scientific assessment such as heat loss surveys and geothermal reservoir size estimation, numerical and conceptual modelling and simulation. Also, key responsibility and expertise of this team is well measurements and tests necessary for evaluating geothermal reservoir characteristics on a field and also management of the steam field infrastructure.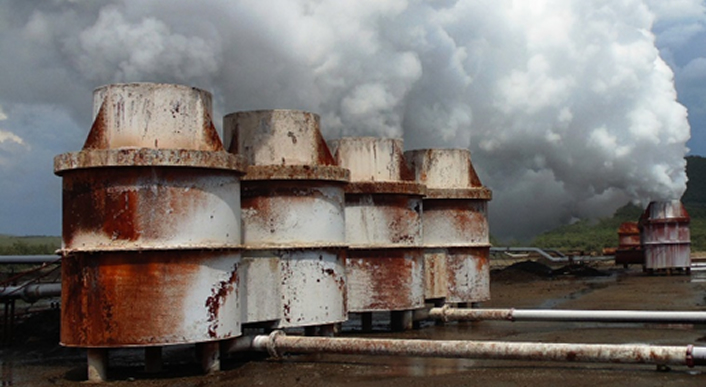 The company has invested and acquired the required tools and equipment for the tasks which include temperature and pressure tools, calibration machines for the instruments, tuck mounted logging units, winches, truck mounted cranes, recovery tubes, test separators, and pressure monitoring tools.
The team also carries out deviation surveys and static formation temperature test (SFTT) and completion tests after drilling. It has expertise in interference tests, discharge tests, and design of re-injection schemes. Besides managing reservoir and steamfields of Olkaria and Eburru wells the team has also offered consultancy services to external customers such as Oserian, Orpower4 and Akiira geothermal companies in carrying out well completion and discharge tests of its drilled well .
The team offers the following services;
All aspects of well tests including deviation surveys, SFTT, completion tests, discharge tests, shut-in tests, down hole pressure and temperature surveys, and interference tests.

Reservoir assessment for new fields

.

Re-injection scheme design, pipeline design, production field monitoring and management

.

Simulation studies for predicting field life and effects of cold/hot re-injection.

Steamfield services