About us
Over the years Olkaria Geothermal Resource has been confined to energy generation until recently when KenGen established a Geothermal Health Spa and Demonstration Centre. This Centre showcases direct use applications such as hot/ warm water bathing for balneological effects, sauna, steam bathing, cooking, drying of fruits and vegetables, refrigeration, irrigation of crops and fish farming.
The Geothermal Spa offers a bouquet of adventure, spice comfort, luxury, and true Africa hospitality. Whether you are seeking a business venue, adventure or that elusive African getaway we will cater for your need.
From the Great Rift Valley along the majestic shores of Naivasha to the land of the Maasai, the setting of the Geothermal Spa ensures that you have a memorable visit.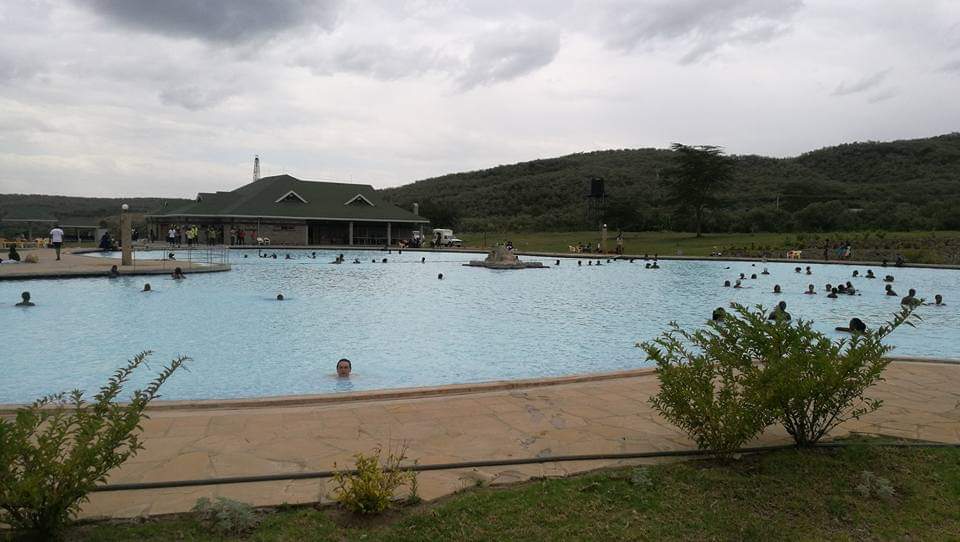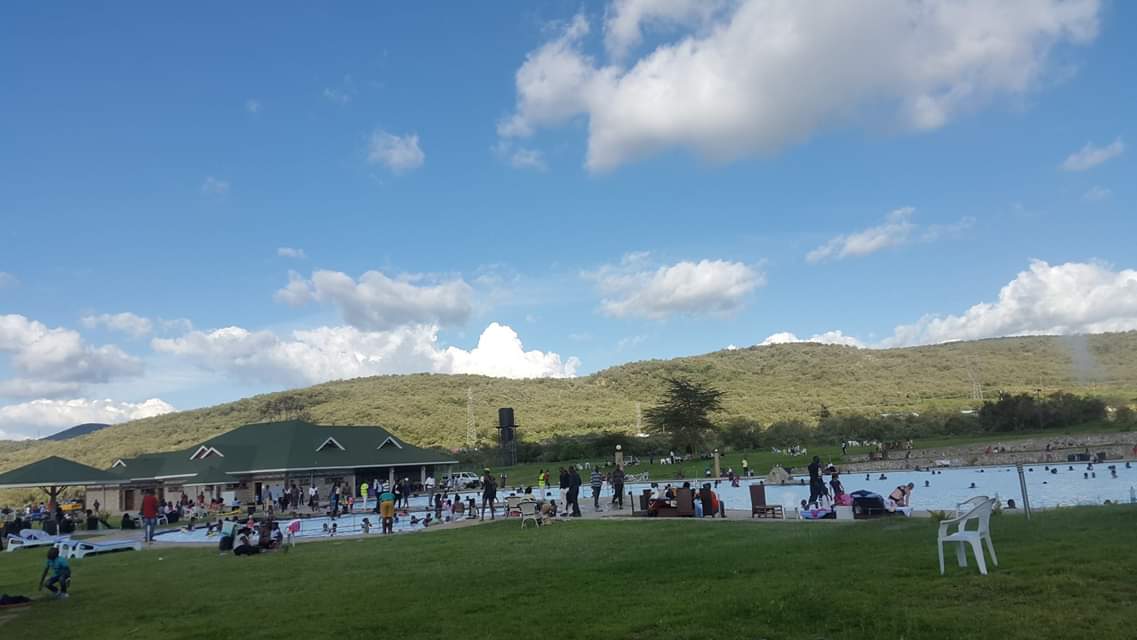 Services/ Facilities
Geothermal Spa has three cascaded lagoons. The first lagoon is a receiving pond for the hot brine with a temperature of more than 90oC that is gathered from various wells in the Olkaria Geothermal field.
The Second lagoon is an overflow from the first lagoon and offers temperatures of up to 50oC. Designed in an aesthetic manner, this lagoon has both shallow and deep ends.
The third and largest lagoon whose temperature is 35oC can take up to 400 people. You can experience the warm/ hot water bathing in the third lagoon.
An extension of the third lagoon has children pool hardly one foot deep where small children as young as two can enjoy the warm bath, under the care of lifesavers as their parents relax their bodies in the third or second lagoons.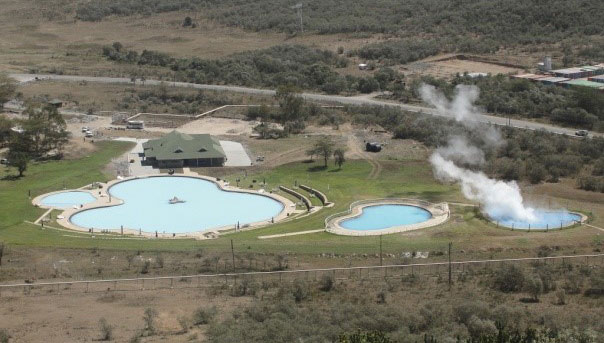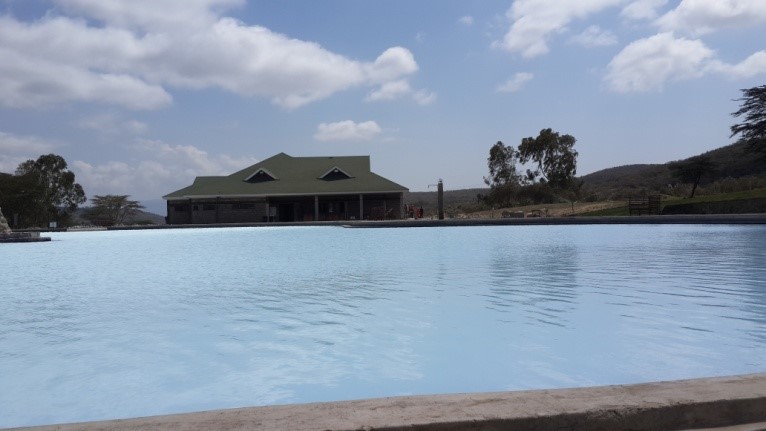 The center has an excellent conference facility for any style of meetings and workshops that can handle up to one hundred persons.
As a dedicated conference and meeting venue, our service is all about delivering you with ultimate flexibility to create any size, type and style of event. It could be a one-hour catch-up in a meeting zone, a weekly training course or a full day conference with lunch and refreshments.
This facility is fully equipped with state-of-the-art audio-visual technology and includes free Wi-Fi access throughout.
If you enjoy seeing events or exhibitions, then the Exhibitions hall of the Centre is just the right place to visit. It has the capacity of accommodating around 50 people and it is well equipped with all exhibition facilities, offering great convenience and shopping opportunity to exhibitors and visitors. The Exhibition hall has artifacts and documentaries that describe the history of geothermal development in the world and Kenya. It is thus an educational center within a center
With a dedicated on-site event catering services team, Geothermal Spa has one of the leading eatery venue in Nakuru County. Whether it's a three-course hot buffet, light refreshments for meetings or a celebration dinner for guests, our events catering team can offer high quality menus to match your event theme and budget.
All dishes are prepared using fresh, high quality and locally sourced ingredients where possible.
We have a wide range of menu selections to choose from and if required are happy to work with you to design a custom menu specifically for your event. Whatever your requirements, our experienced event catering services staff will take care of every detail to make your event runs as smoothly as possible.
Sauna is also available at the Centre. Pipes carrying hot brine are run through the room. The hot pipes heat the air in the room thus providing the perfect sauna experience. The sauna is used for both recreational and therapeutic purposes.
Whether you are a novice or a seasoned visitor, please enjoy a greatly beneficial Broom Body Massage which promotes good blood circulation and versatile body wellbeing.
Steam Sauna is enhanced with aromatic oils to increase relaxation and create a sense of wellbeing. This sauna promotes weight loss, skin treatment, muscle relaxation and elimination of toxins never felt so good or have been so easily achieved.
How to reach the center
To reach the Center, drive to Naivasha town through the Nairobi- Nakuru Highway. Naivasha town is located 89 km from Nairobi and 70 km from Nakuru. Once you reach Naivasha town, take the Moi South Lake Road and drive 35 km to the Hell's Gate National Park where the Centre is located. Alternatively, if you are from the direction of Nairobi, you can use the Mai Mahiu - Naivasha road as you sample the scenic Rift valley and driving close to Mt Longonot. Driving along the Mai Mahiu road, you take a left-hand turn into the Moi South road, two kilometres before Naivasha town.