Climate change has continued to dominate global headlines, with world leaders urging for quick action to stem its effects.
Even as the world calls for urgent action, Africa continues to suffer the worst of the impacts of climate change including droughts, floods, locusts and pest invasions. Speaking at the Leaders' Summit on Climate which was held via video conference on April 22nd, 2021, head of African Development Bank Group (AfDB), Mr. Akinwumi Adesina said the Continent was the worst hit and that the financial institution had set aside $25 billion to climate finance over the next four years.
The on-going trends across the world demand for concerted effort to fight against climate change, and conserve nature, an expectation that places the challenge at the doorstep of Governments, institutions, corporate organizations and individuals.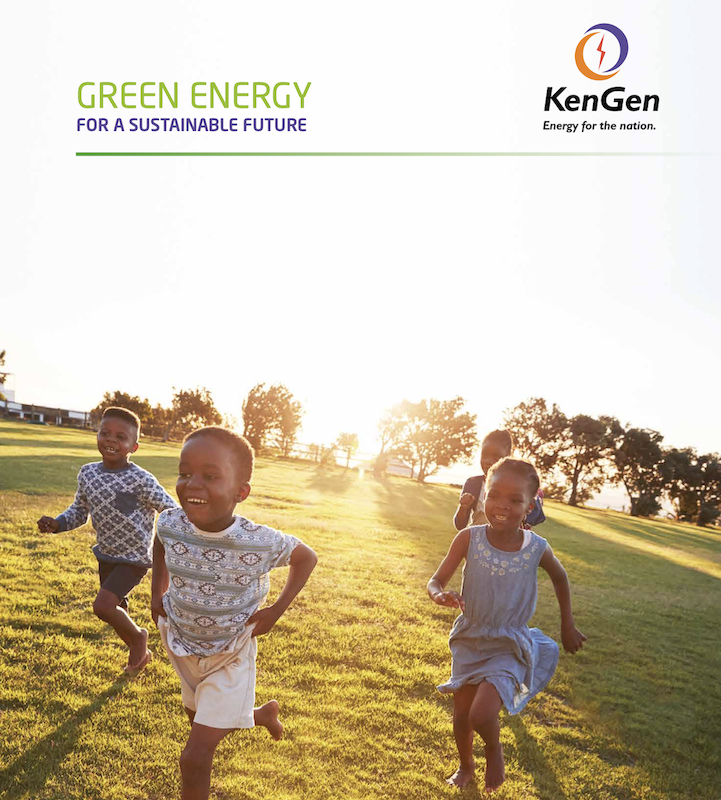 Below are some the ways in which organizations can play a role in environmental conservation and in the process reduce the effects of climate change.
Planting More Trees
We all know that population growth and human activities have been a major catalyst to the receding amount of forest coverage. With the country experiencing long and short rains in different periods of the year, it is paramount to have more trees planted. With regards to efforts geared towards increasing the country's forest coverage, Kenya Electricity Generating Company PLC (KenGen) has made considerable contribution. At Ngong Forest for instance, the company has planted about 7,000 indigenous trees on the forest's 10 acres. In addition to this, the company has since 2014 distributed a total of 1,658,655 tree seedlings to communities. This has greatly supported efforts towards balancing the ecosystem in areas around where the company is undertaking power generation activities. That said, it is important to stress that increasing the number of trees in the country is a priority for the Government and other like-minded institutions. This is therefore one of the ways to boost plans by Government to plant 2 billion trees by 2022 to enhance the country's forest cover and reclaim 5.1million Ha of degraded landscape.
Exploring Partnerships on Environmental Conservation
The fifth session of the UN Environment Assembly's theme: "Strengthening Actions for Nature to Achieve the Sustainable Development Goals" called for more efforts by individuals and organisations towards safeguarding the future. And, this is doable if organisations collaborate to make it happen. In this regard, between 2015 to 2020, KenGen partnered with Bamburi Cement Limited to execute the Green Initiative Challenge (GIC) for primary and secondary schools, an initiative which has led to the distribution of over 150,000 seedlings in more than 500 schools in Kitui, Machakos, and Embu County. This move has supported the creation of a sustainable environment.
Even as Governments, institutions, corporate organizations continue to plant trees, the biggest task remains to safeguard these trees. This requires establishment of ways of ensuring high survival rates for the trees which in the long run help in protecting the environment. Also of importance is ensuring environmental conservation efforts are embraced by all. This will go a long way in nurturing a culture of environmentalists who eventually transition to become advocates in their communities.
Implementing the 17 SDG Goals Collectively
Even with tree planting, it is important for organizations to adopt Sustainable Development Goals (SDGs) and work towards achieving them. These goals or targets adopted in 2015 by the United Nations Member States should not seem far off and a concern for a few. We should all work towards achieving them to end poverty, protect the planet and ensure that all people enjoy peace and prosperity by 2030.
Ultimately, these goals will lead the world towards a safer path while ensuring sustainable communities.
End..../
The current COVID-19 pandemic has forced many businesses to let employees work from home. For many, remote work is a new reality that requires quick adoption. However, whether working from home by choice or by necessity, it has its benefits such as saving time and money by avoiding daily commute. It also means one requires self-motivation in order to get as much done as though operating in a normal workplace setting.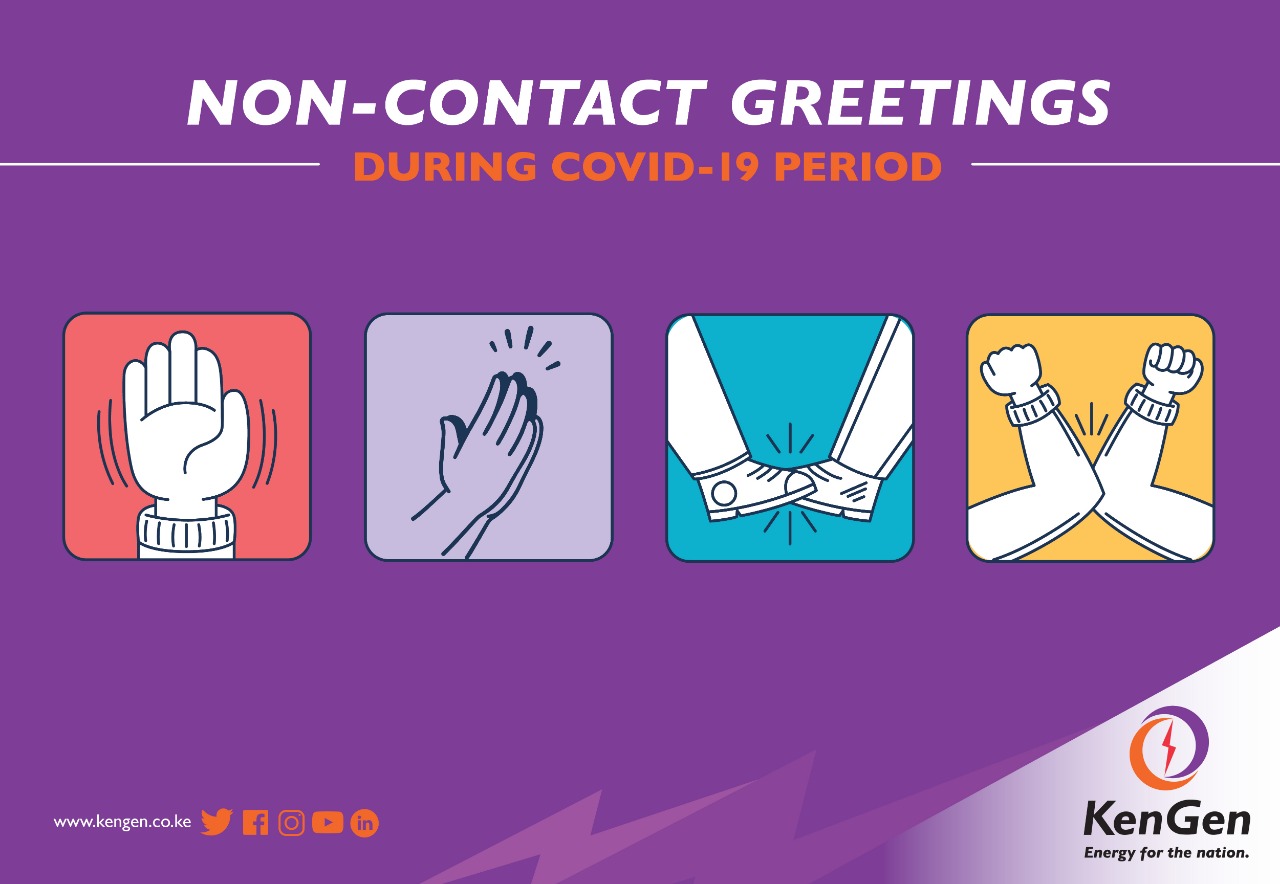 In order to be highly effective, adoption of the following habits is critical in getting the job done.
Avoid distractions:

Distractions are the biggest challenge when working remotely. To keep your brain in the right mode, avoid doing non-work tasks during your work time. For example, schedule a separate time to do laundry instead of tackling it while you are finishing a work presentation.

Create work triggers for your brain:

When working in an office, the daily routine of getting ready and commuting helps your brain get ready for the day. But when you are working remotely, you can create a routine of activities that can get your head ready for work in a similar way, like exercising, reading the news, or making coffee.

Recreate your workplace at home:

Getting yourself a workspace may also be key. A more structured and designated workspace, whether it is a separate room or a fully stocked desk, can help tell your brain you are in the place where you do work productively and without distraction.

Get organized with a to-do list:

A simple to-do list can do wonders in keeping you organized, motivated, and productive as you work from home. As you create your list, think about big, long-term goals, like finishing a project, as well as small goals like completing tasks that lead to that big goal. Checking off those smaller goals lets you know you are making progress, which keeps you motivated throughout your day. And work feels much more doable when it is not all one giant task.

Know when to stop working

:

A common challenge when working remotely is usually working too much. You see your computer nearby, for instance, and you have an urge to check your email constantly throughout the evening. That is why it is important to determine in advance when your workday will end. It is advisable to retain the office work schedule unless you are forced by some urgent tasks.

Maintain Constant Communication with your colleagues and manager

:

The key to being successful in any professional role is communication, but when it comes to working remotely work it is an even more important asset. Since you are no longer a few desks down from your co-workers or your manager, you need to ensure that you maintain communication with them on a regular basis to connect on your goals, upcoming projects and daily tasks, or just to have a catch up conversation.
Certainly, working from home is not easy, even for those who have been doing it for years and this is especially because it is difficult to develop, and stick to a new routine. For many, it is a whole new experience that could affect their work in a positive or negative way. It is however possible to still maintain high productivity working remotely just as you would while working at your normal workplace.
Ends…./
News Highlights