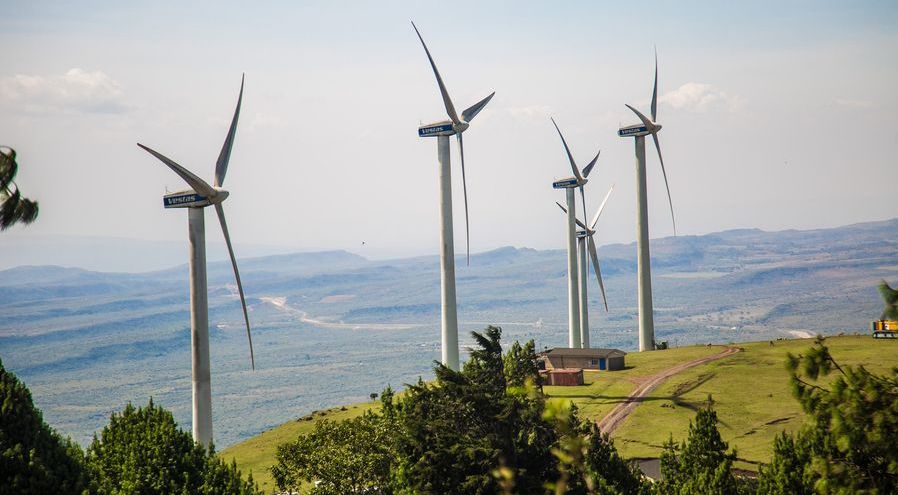 By Alex Misuko
In simple terms, wind can be defined as moving air. For centuries, mankind has leveraged on the wind to drive many things, making it, one of the most rapidly expanding renewable energy sources in the 21st century.
According to recent data from the International Renewable Energy Agency (IRENA), the installed capacity of onshore and offshore wind energy worldwide has expanded by a factor of about 75% over the previous two decades, moving from 7.5 gigawatts (GW) in 1997 to approximately 564 GW by 2018.
But with all this happening, where has wind power come from, and where are we headed to?
The first wind turbines surfaced more than a century ago following the invention of the electric generator in the 1830s. Thereafter, engineers began attempting to harness wind power to generate electricity. Although wind power was first produced in the United Kingdom and the United States in 1887 and 1888 respectively, modern wind power is thought to have originated in Denmark, where horizontal-axis wind turbines were erected in 1891, and a 22.8-meter wind turbine started operating in 1897.
Utilizing the kinetic energy provided by moving air, wind energy is used to generate electricity. Using wind turbines or other wind energy conversion technologies transform the kinetic energy into electric energy. Wind strikes a turbine's blades first, turning them and the turbine attached to them. By rotating a shaft that is attached to a generator, this converts kinetic energy into rotational energy, providing electrical energy through electromagnetism.
The turbine's size and the blades' length, will determine the quality and quantity of electricity generated. The output is inversely correlated with both the rotor's size and the wind speed cube. Theoretically, the potential for wind power doubles by eight when wind speed doubles.
The total capacity of wind turbines has developed over time. In 1985, average turbines had rotor diameters of 15 meters and rated capacities of 0.05 MW. New wind energy generators today feature offshore turbine capacity of 3-5 MW and onshore capacities of roughly 2 MW.
The average capacity of wind turbines grew from 1.6 MW in 2009 to 2 MW in 2014. With rotor diameters up to 164 meters, commercially available wind turbines now have a capacity of up to 8 MW
In Kenya, right at the northern tip of Kajiado County, about 25 kilometers from the capital city, Nairobi, is KenGen's Ngong Wind Farm, which was the first Wind Farm in Kenya and East Africa, sitting on 3,077.6 hectares of land. Its development dates back to 1993 when it had only two turbines.
In 2009, Phase I of Ngong wind farm was built. Phase 1 consisted of six turbines of 850 kW with a capacity of 5.1 MW which did very well; hence KenGen came up with Ngong Phase II, which was commissioned in 2014. Phase 11 had eight wind turbines from Vestas, a Danish model, and an additional 16 from Gamesa, which was a Spanish model generating 850Kw per turbine.
Currently, the farm has 30 wind turbines that readily convert the kinetic wind energy blowing from the windward end to the leeward side of the Great Rift Valley, generating 26 MW of clean power for the nation.
So next time you switch on the lights in your home, remember that it could be from the picturesque Ngong wind power plant.